ActivityHub a digital ticketing platform for events, tours & activities

Did you know, ActivityHub is more than just an online booking channel for tours and activities across South Africa. In addition to this, we are a digital booking channel for events offering real-time availability, secure payment, and instant confirmation.
If you are looking for a solution to sell your event tickets online or for a convenient and cost-effective way to manage your activity or tour bookings, you have come to the right place.
ActivityHub offers numerous convenient features which will enable you to conveniently sell your tickets online.
Any company who requires online ticketing for an event, online payment for an event or companies who operate tours and activities and wish to sell these in real time. Examples include:
Restaurants requiring online ticketing for an event
Tours and activities
Sports events
Outdoor cinema's
Wine estate's
Many more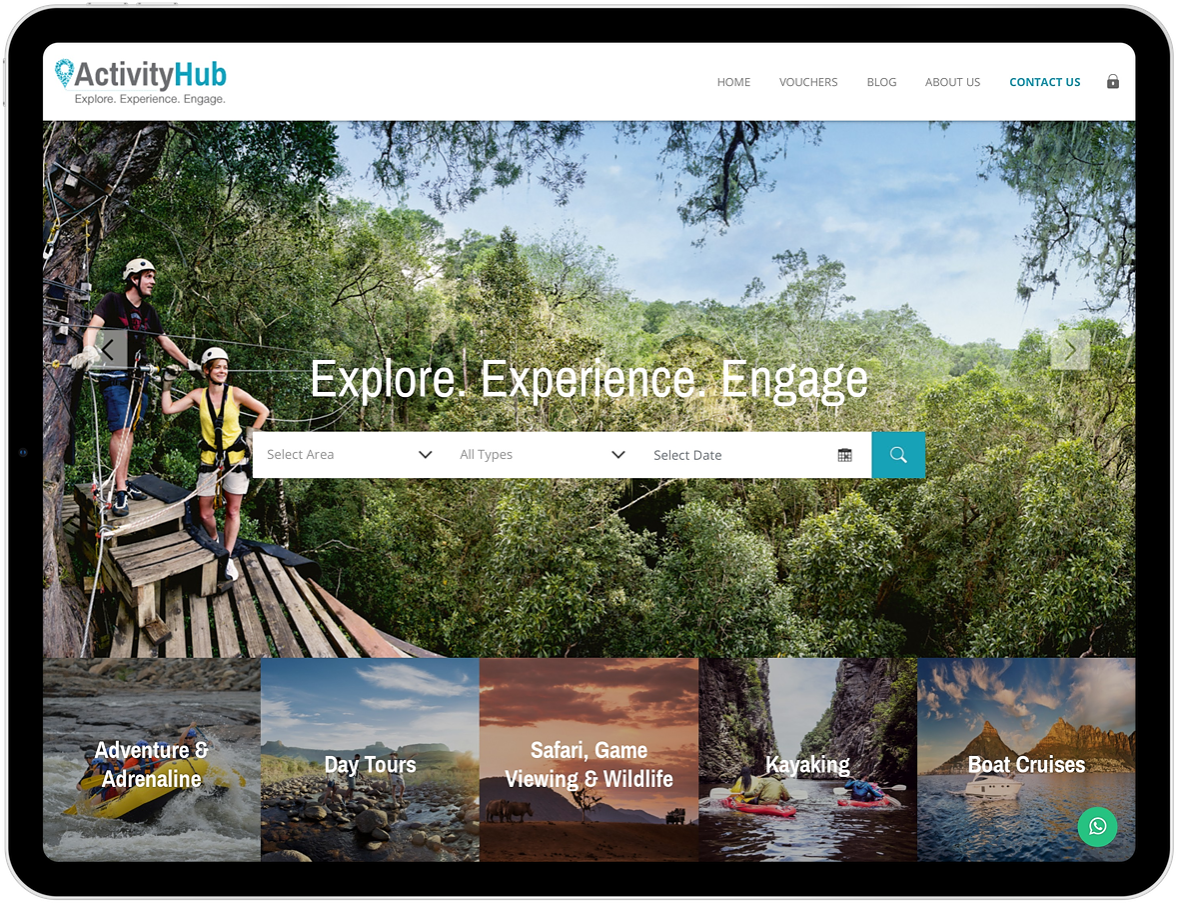 Our main features include:
Our comprehensive extranet will allow you to create your products, including rates, which will eventually be sold online
Access to an online calendar where you can view your bookings or block out dates that you are not operating
A discounts module where discounts can be added to encourage more bookings. These are promoted with a discounts tag on the main image
An extras module where you can sell extras around your event or activity. This is only limited by your imagination but could include merch such as caps, shirts etc.
Sell your event tickets or tours and activities in real-time!
All products have a maximum number of tickets that can be sold per event, day or time slot. This is chosen by you, the organizer or activity provider.
Once a booking is made, the online calendar and availability is updated automatically. This means no over bookings
Easily view online bookings directly from our comprehensive extranet
Secure online payments for your events or tours and activities!
All bookings are confirmed with full payment via our secure third-party payment gateway
This means no hassle for you to worry about accepting payments as we have done the hard work for you. No credit card facilities required
Payments for tours and activities are made once the activity is completed
Payments for events will be released as required by the events company
Instant confirmation for your event tickets!
As soon as payment is successful, the booking is confirmed in real-time and all parties concerned will receive email confirmation.
We will provide you with weekly correspondence for bookings generated. This is in the form of an excel spreadsheet.
Support for your online ticketing and online payment!
We are with you every step of the way and more than happy to provide any assistance that you might require.
NO MONTHLY FEES
For events and activities where the booking is generated directly from events or activity website, an 8% booking fee is levied. This includes all payment commissions which are absorbed by ActivityHub
For bookings generated from our digital market place (excluding events), a 15% booking fee is levied. This includes all payment commissions which are absorbed by ActivityHub
Send us an email at info@activityhub.co.za or call / WhatsApp us at +27 84 391 7674.
For your convenience you can us the WhatsApp icon on the bottom right of the screen or use the contact us form to talk to us.