Please note, Cape Water Bikes at the V&A Waterfront are no longer available.
Instead, we suggest you try the Cape Town Water Bikes Situated in SImon's Town, only 45 minutes away!
Looking for a bit of fun and adventure, then we highly suggest you try Simon's Town Water Bikes. The latest in a range of fun experiences around Cape Town. Water bikes are easy to use, offer a stable design and is a great way to get some exercise whilst exploring various attractions.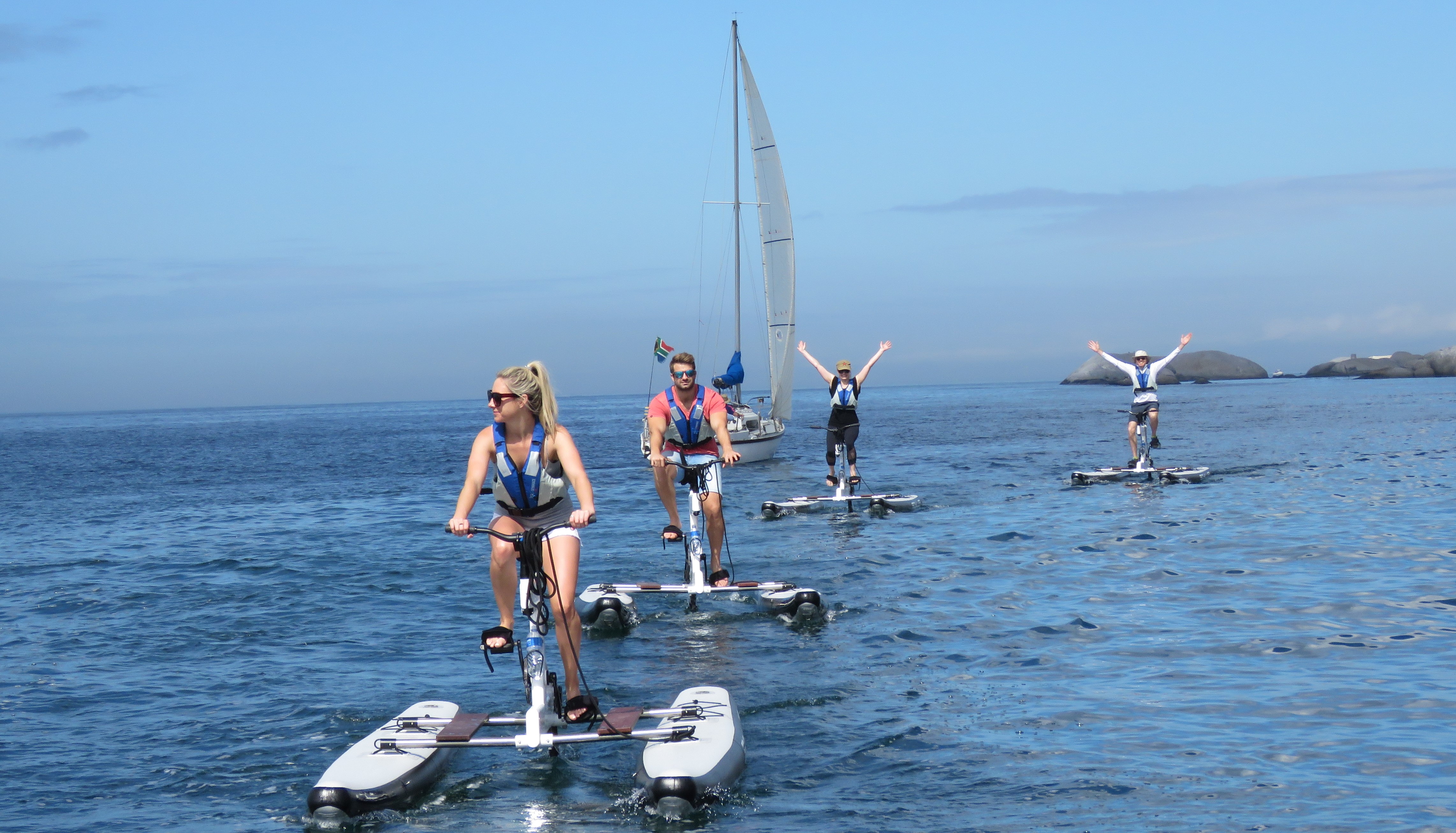 Situated in Simon's Town at the town pier, you can choose between a 1-hour or 2-hour guided ocean experience. Tours will usually explore the famous Boulders Beach where you get to see the enangered African Penguin up close. Alternatively, tours will follow the coast line where you get to experience some of the many shipwrecks along the coast. Thsi will give you some insights into why it is called the Cape of Storms. The ride offers incredible views over False Bay, the Yacht Club and Naval Base with its deep history. A great way to spend a morning whilst keeping active at the same time. Afterwards enjoy a fabulous coffee at one of the many local restaurants and cafes. Tour times available throughout the morning and early afternoon.
Bookings are available with REAL-TIME availability, secure payment and instant confirmation.
BOOK NOW FOR THE 1-HOUR SIMONS TOWN WATERBIKE EXCURSION

BOOK NOW FOR THE 2-HOUR WATERBIKE EXCURSION

Perfect for groups and families.
Please note that age restrictions apply due to height requirements and all activities are weather dependant.
For a more complete list of activities available in Cape Town, please visit ActivityHub Cape Town, ActvityHub Simon's Town or view our Top Activities Cape Town pages