What are water bikes, I hear you asking? Well it is exactly that, a bicycle that has been adapted for water. This brings with it a whole new world of opportunity and exploration. I mean, imagine cycling in the ocean in False Bay whilst visiting the endangered African penguins. Water bikes are the latest fitness craze and has taken South Africa and especially Cape Town and Simon's Town by storm.
Easy to operate, the bikes have a safe and stable design and is also considered eco-friendly. No wonder it is becoming one of Cape Town's most popular activities.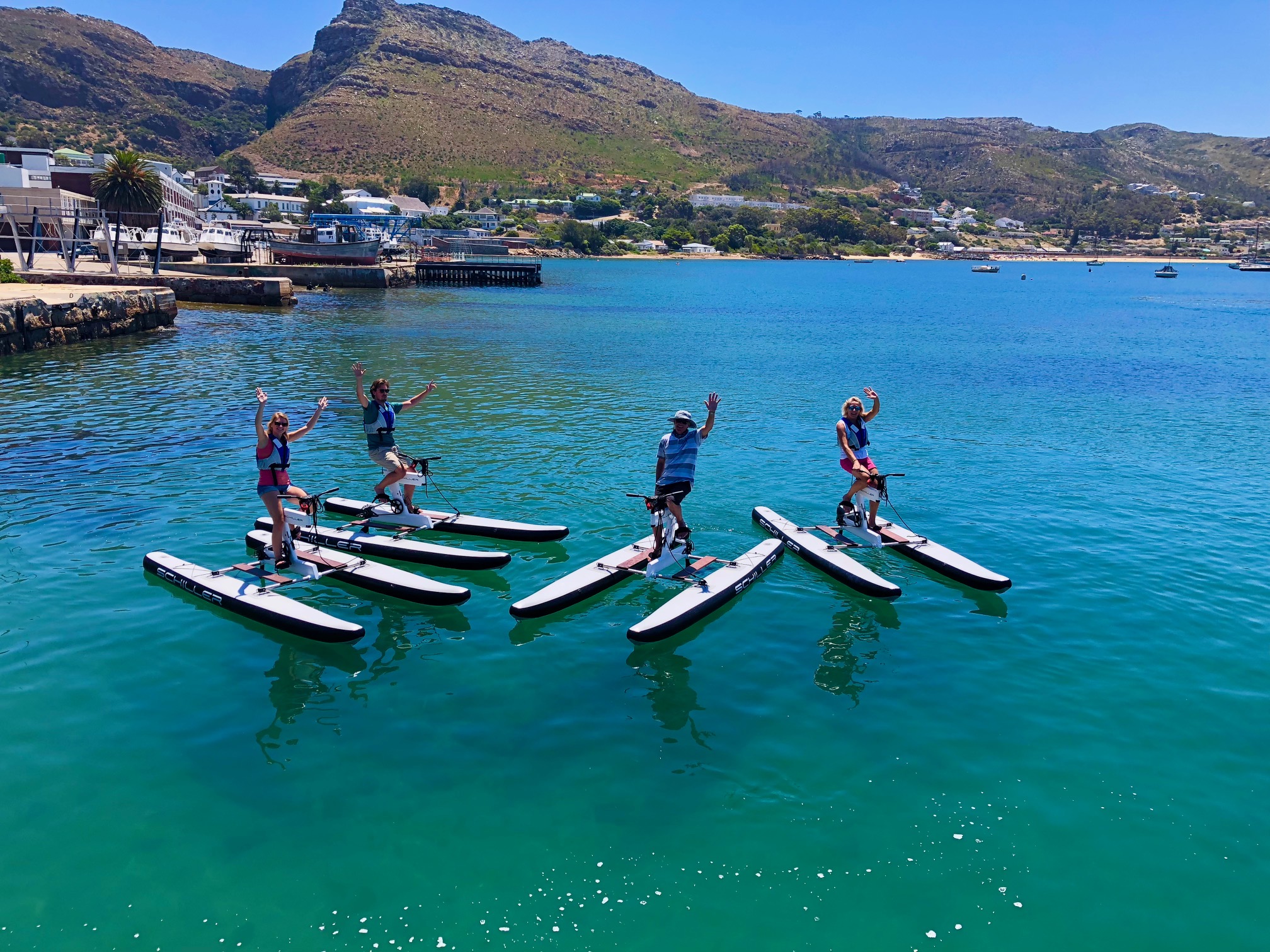 image copyright Cape Town Water Bikes
CAPE TOWN WATER BIKES are situated in Simon's Town, home of the South African navy and gateway to the Cape of Good Hope nature reserve. A 2-hour guided experience departs daily at 10h00 or 12h00 from the Simon's Town jetty. Depending on the weather, clients will either do a coastal meander towards one of the many shipwrecks on the Cape coastline, or head towards one of Cape Town's most popular attractions, Boulders Beach. Boulders beach is famous for its ancient giant granite boulder outcrops as well as being home to the endangered African Penguin colony, also comically know as the Jack Ass penguin as their calls often sound like that of a donkey.
Clients also have the option of a self-guided adventure and bikes are available for rental.
Bookings are available with REAL-TIME availability, secure payment and instant confirmation. Book Now for the 2-hour guided water bike experience.

In Conclusion, water bikes are perfect for families, groups or anyone looking for a bit of adventure whilst taking in the extraordinary sights that the Cape Peninsula has to offer.
Please note that age restrictions apply due to height requirements and all activities are weather dependant.
For a more complete list of activities available in Simon's Town, please visit ACTIVITYHUB SIMONS TOWN