YOUR WEEKEND GUIDE TO STANFORD
Image courtesy of zesty lemon & overberg honey co
Stanford is situated about 20 minutes outside of Hermanus in the Overberg region and about 2 and a half hours outside of Cape Town. For a complete list of activities in the Overberg Region, Please visit ActivityHub
Imagine a small quaint town on the banks of the Klein River that offers, gorgeous mountain views, vineyards, craft breweries, antique shops and loads of fun activities. If this sounds like the kind of place you want to escape to for your next staycation, then grab a glass of wine, read on and start planning your next trip to this incredible little town. Although quaint, the town is full of surprises. With names such as Stanford Trading Store, The New junk Shop or Junktique Market coupled with art galleries and fabulous restaurants, you can easily spend your day getting lost.
Don't be fooled by its casual attitude, Stanford is jam packed full of experiences for the whole family and might just be one of the best weekend getaways you can imagine.
ACTIVITIES – STANFORD
Here is our choice of must visit experiences
AFRICAN HORSE COMPANY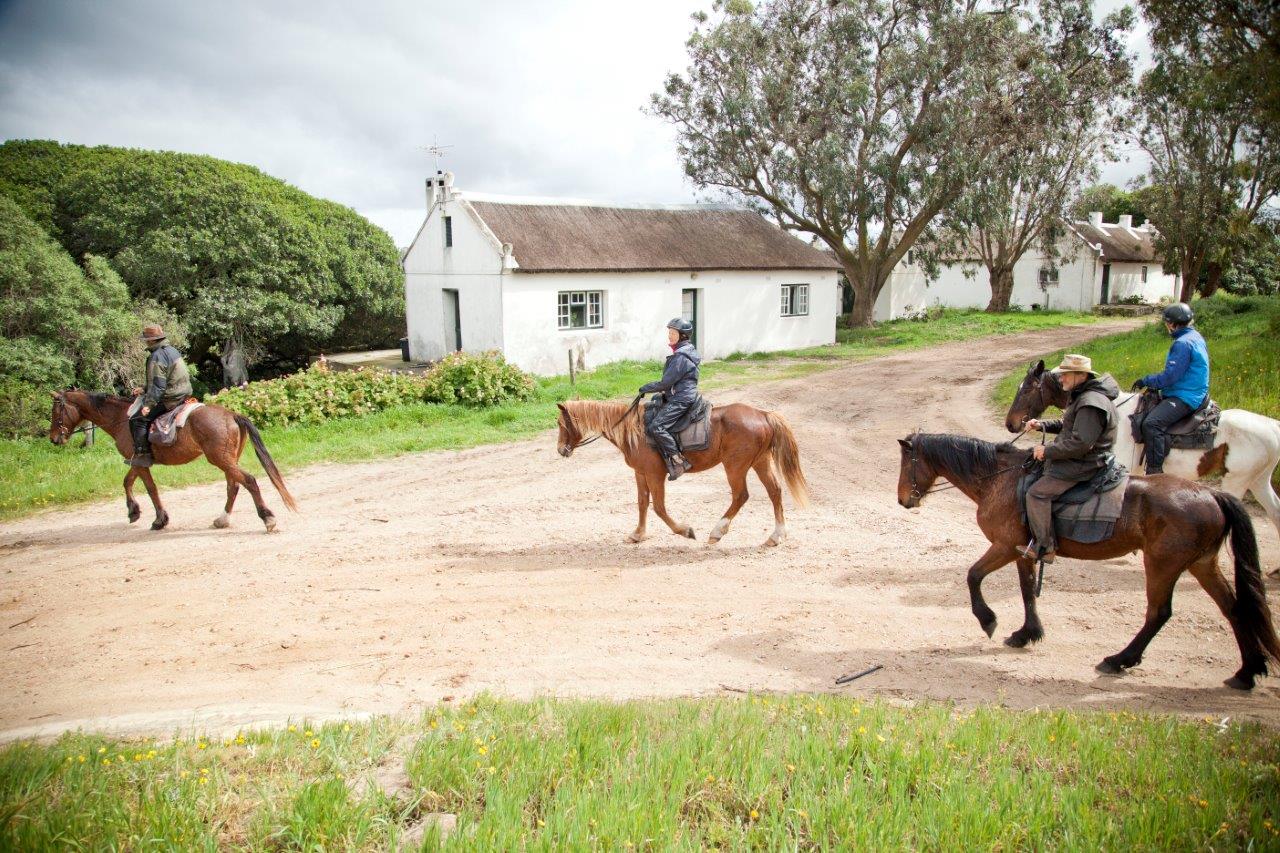 Image Copyright of African Horse Co
For nature lovers, we suggest either a 1 hour or 2-hour mountain ride with African Horse Company that will take you through vineyards, forest and up to the foothills of the mountains.

PANTHERA AFRICA WILD CAT SANCTUARY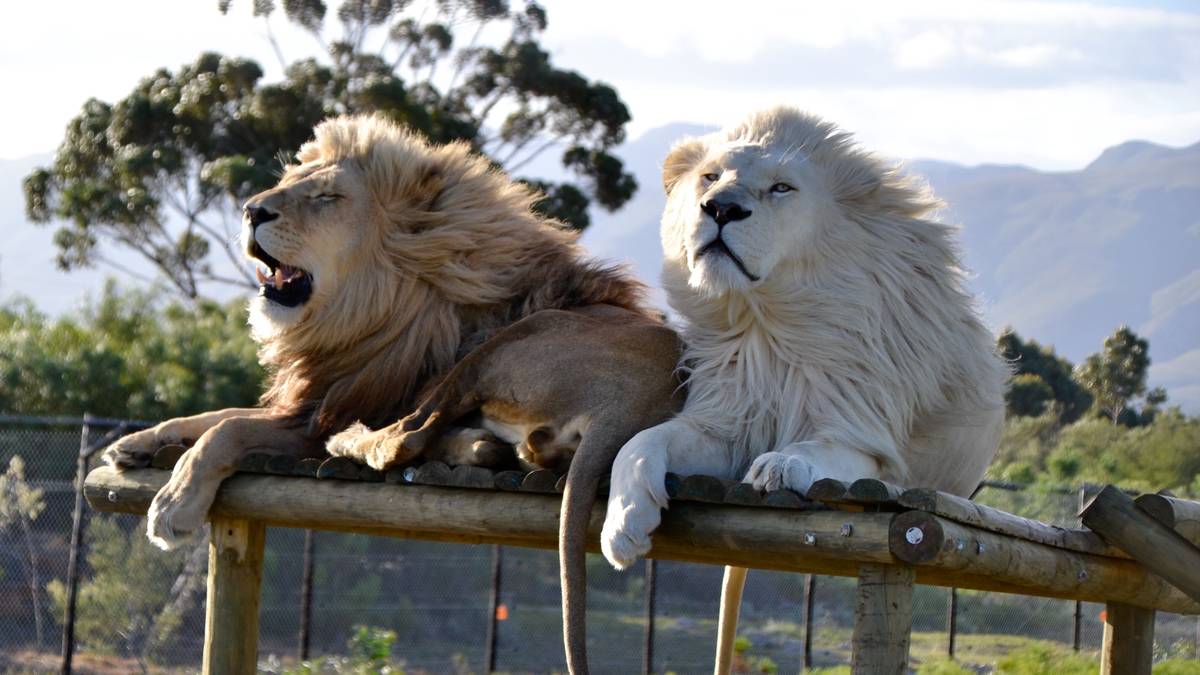 Image Copyright of Panthera Africa
Panthera Africa, is a Big Cat Sanctuary that focusses on creating awareness of around the conditions these majestic animals face whilst in captivity. You can be sure a visit here is for a good cause

LADY STANFORD RIVER CRUISE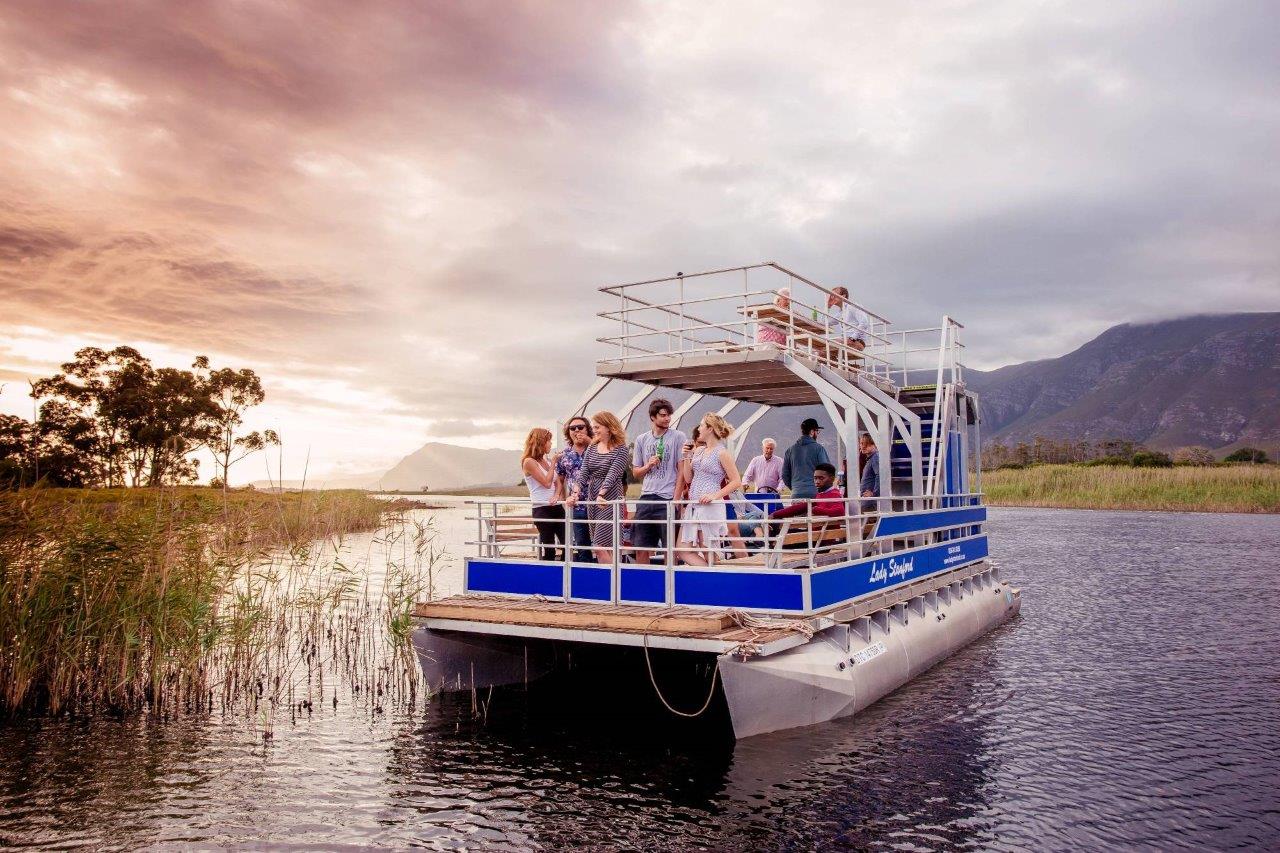 Image Copyright of Lady Stanford
Prefer something a little more laid back? A trip on the Lady Stanford offers a tranquil leisurely cruise on the Klein River. Perfect for a picnic, sundowner or just to escape the hustle and bustle of the village.

ACTIVITIES IN DE KELDERS
A short drive out of Stanford, you will find the small town of De Kelders. De Kelders is the gateway to the Walker Bay Nature Reserve and offer some spectacular scenery. Our favourite activities in this area includes
FATBIKING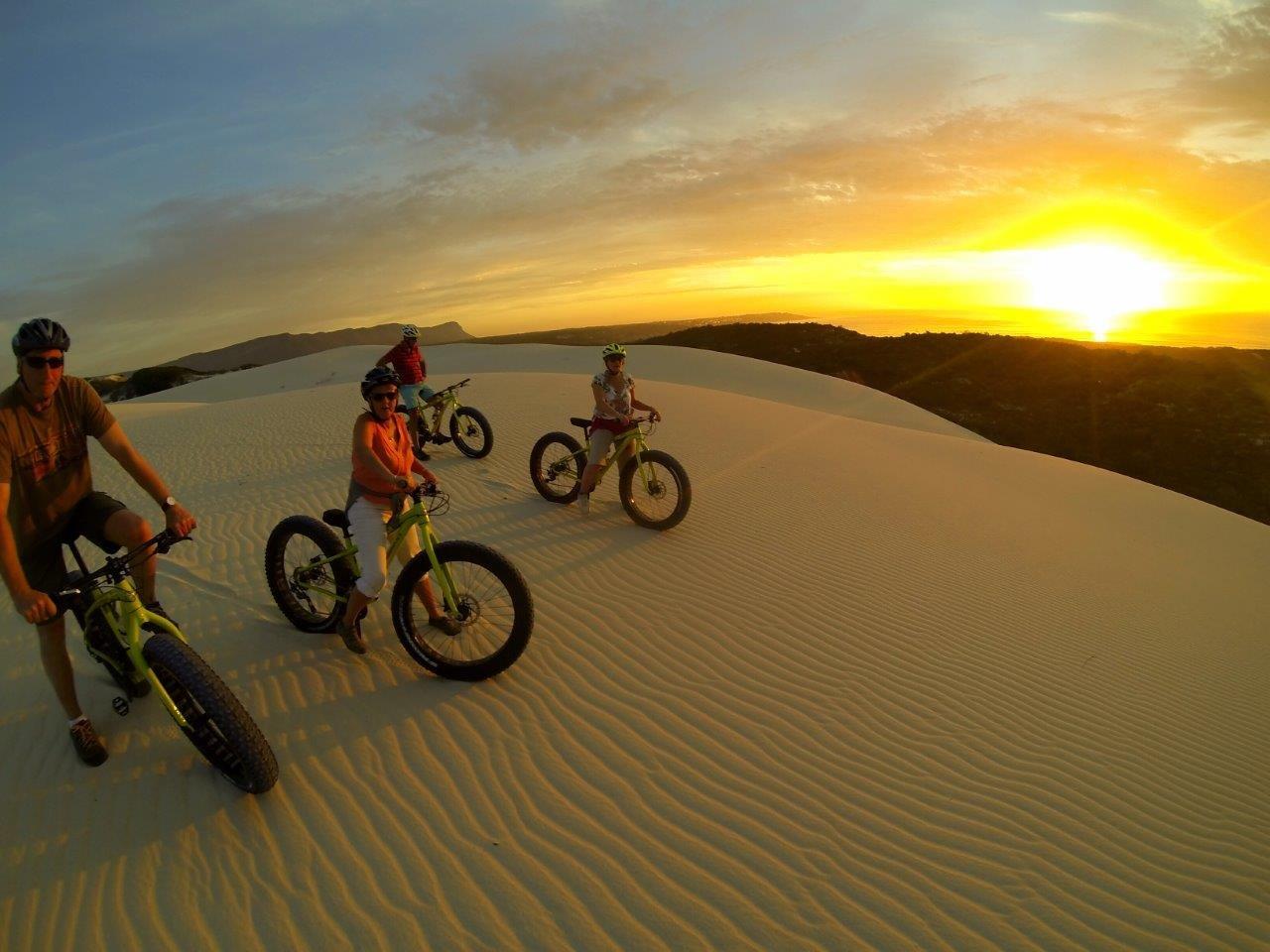 Image Copyright of Fatbike Tours
Adventure on magnificent dunes of the reserve coupled with incredible views over Walker Bay. If you are lucky, you might even spot one of the marine big 5

Gansbaai Walker Bay Nature Reserve 4 X 4 Coastal Safari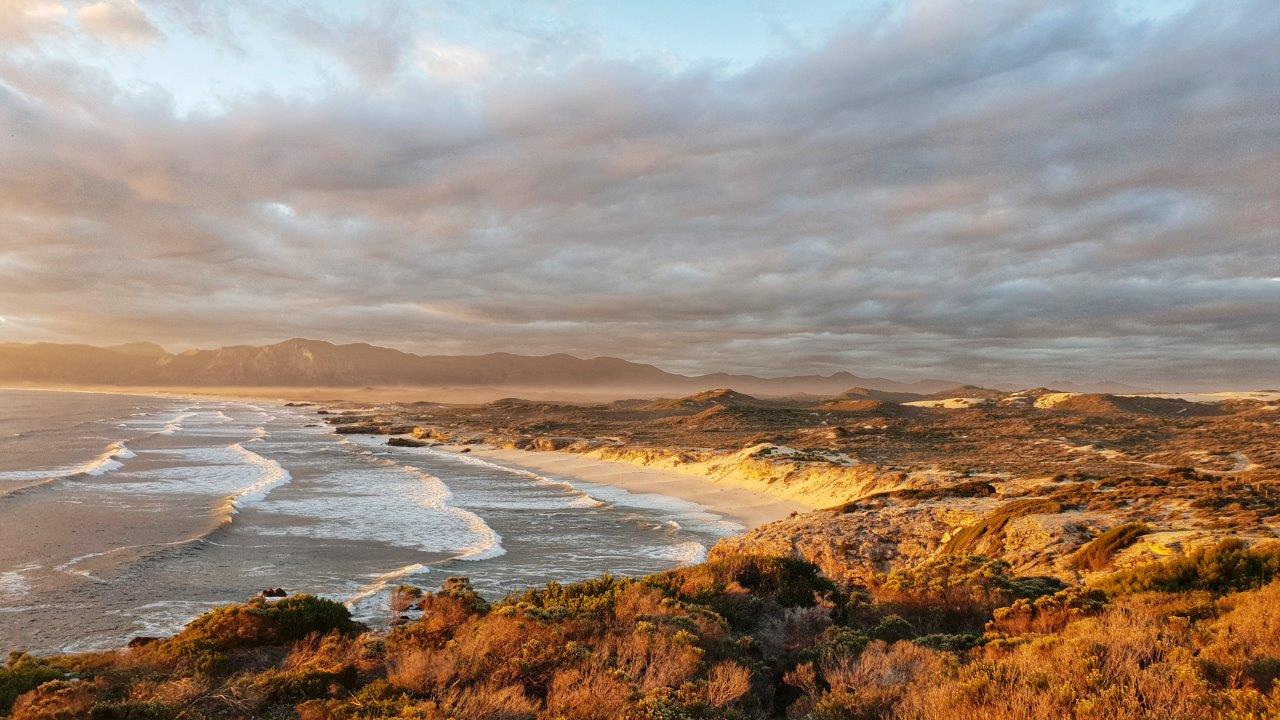 Image Copyright of Overlandy Adventure Tours
SUNDOWNERS ON A REMOTE BEACH! Need we say more.

With all this on offer, you will need to start planning your trip Stanford immediately. Starting with accommodation. Here are our top picks:
ACCOMMODATION
PHILLIPSKOP MOUNTAIN RESERVE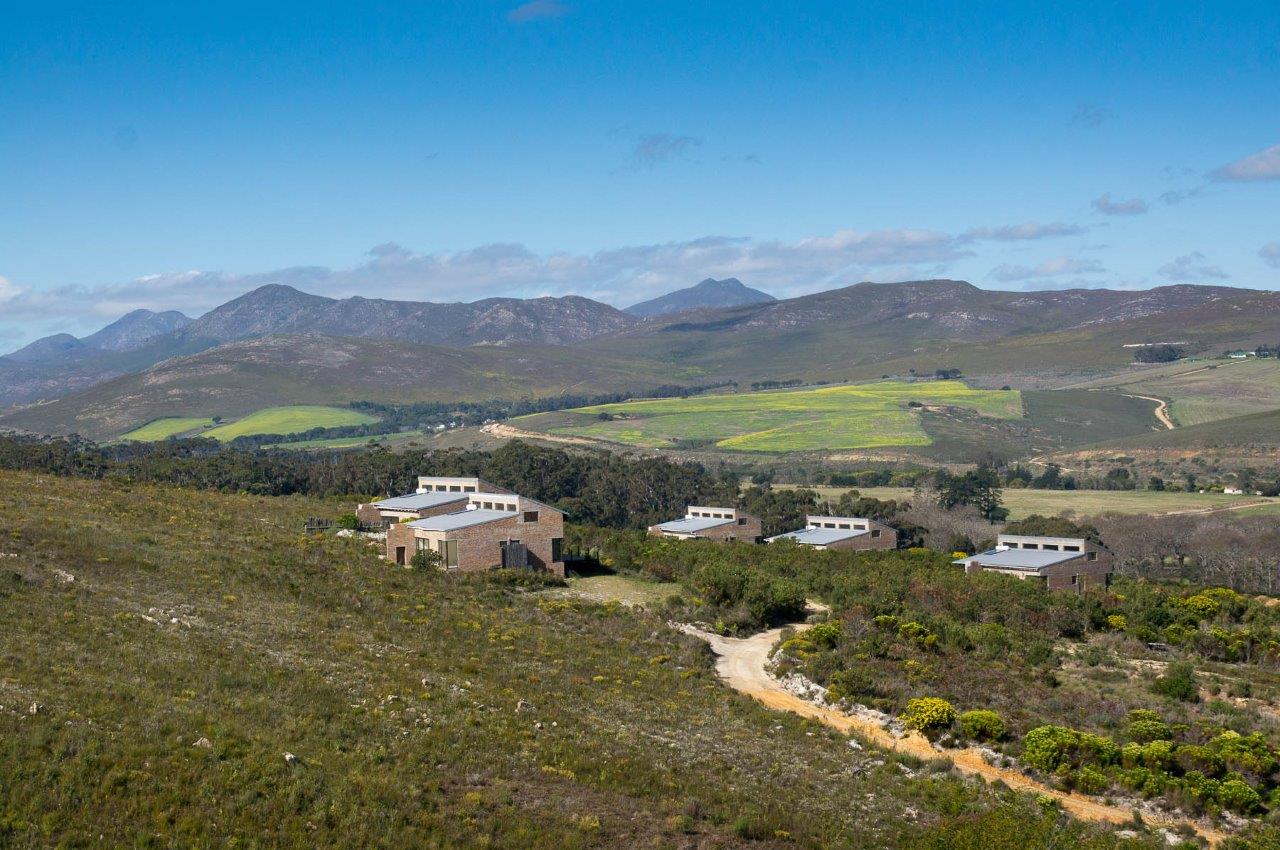 Image Copyright Phillipskop Mountain reserve
Situated about 10 minutes outside of Stanford, Phillipskop mountain reserve is perfect for families and nature lovers alike. With 5 chalets, each offering 3 bedrooms, there is enough space to bring the whole extended family with. The reserve offers a variety of activities for all ages including hiking routes among the indigenous fynbos, swimming, treasure hunts, fynbos education and even geocaching. The reserve is well known for its bird- and animal life and popular sightings include reptiles, amphibians, invertebrates and arachnids. With all this you w
What we like
Perfect for families and nature lovers
Variety of activities for the whole family
Fynbos reserve
THE STANFORD HOTEL
Is conveniently situated in the centre of town and is almost exactly as you would imagine it. Images of an old farm stead offering old world charm and hospitality spring to mind when describing the Stanford hotel. From bed and breakfast to self-catering, they are perfectly situated to make the most your village experience
What we like
Conveniently situated in the centre of the village
Close to shops and restaurants
Old world charm
AFRICAMPS - STANFORD HILLS
What we like
Situated on Stanford Hills Wine Estate
Glamping at its best
Rustic
MOSAIC LAGOON LODGE
Situated on the banks of the Klein River Lagoon
Perfect for a romantic get away
All inclusive
Spectacular views
RESTAURANTS
For a small town there is no shortage of places to dine. From restaurants in the village to surrounding wine estate, there is something for everyone's taste
OUR TOP PICK IS: THE ZESTY LEMON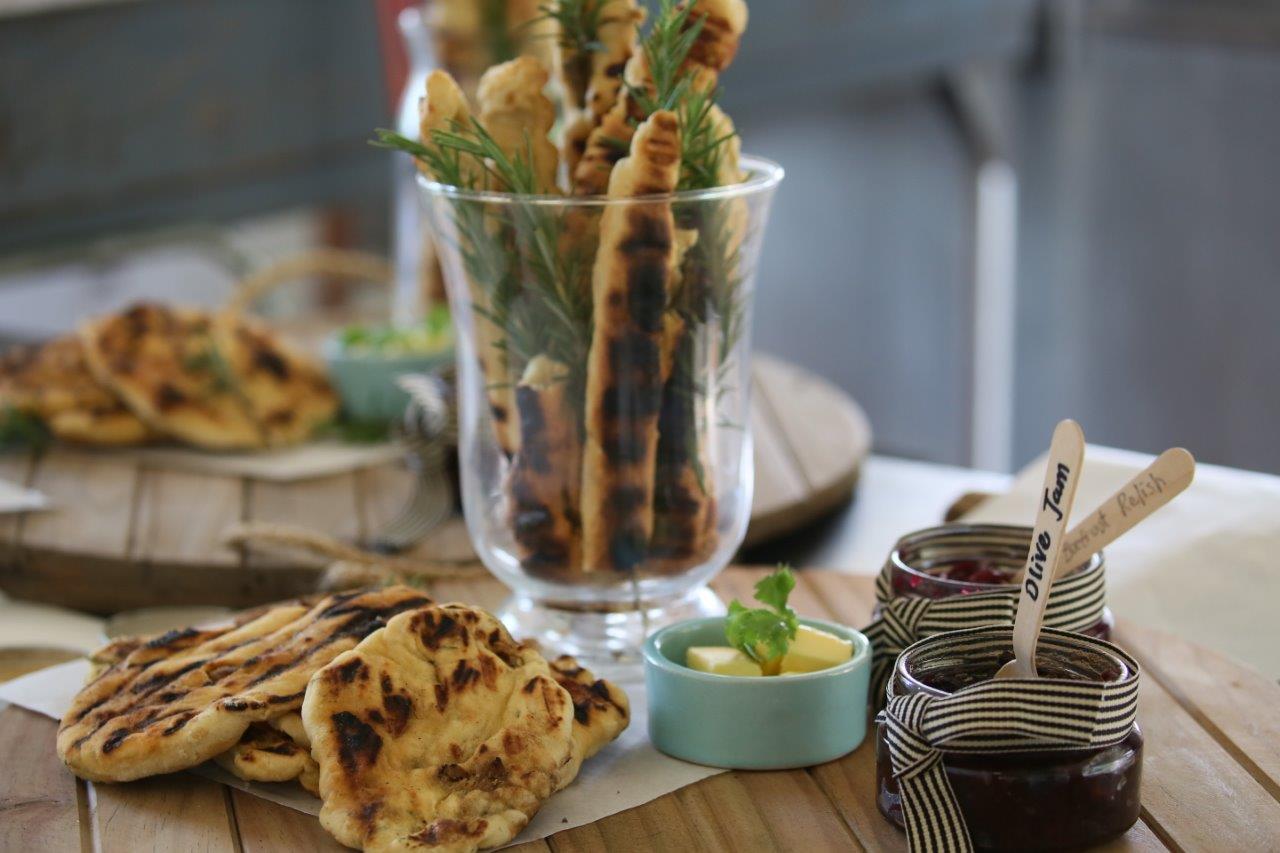 Image Copyright The Zesty lemon
Situated on the Sir Robert Stanford Wine Estate, the Zesty Lemon uses as much fresh produce as they can get their hands on with the majority harvested directly from their very own vegetable garden. Coupled with award winning wine from the estate they serve country chic South African food with a modern twist.
What we like
South African stokbrood and a home-made Olive Jam with olives grown on the farm
Picnics Around the Lily-pond with the most amazing views of the Overberg Mountains and Vineyards. Freshly prepared and set up ready for customers arrival
Family friendly
GRAZE SLOW FOOD CAFE
What we like
Situated in the village
Locally sourced and grown
Free range
Fresh produce market on Wednesdays
OU MEUL BAKERY
What we like
Fresh breads and pastries & artisanal coffee worthy of a Capetonian hipster
ARTISINAL
THE OVERBERG HONEY CO.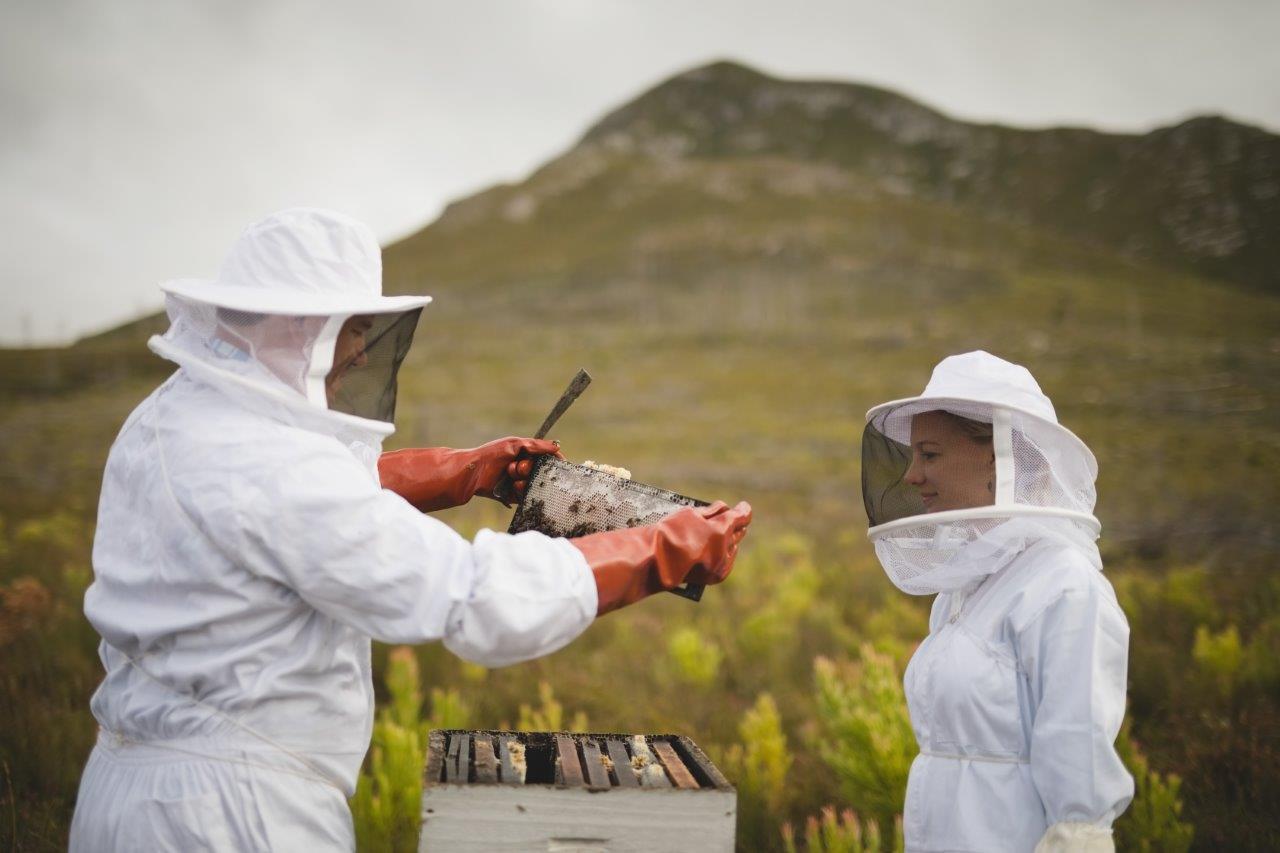 Image Copyright The Overberg Honey Co
The Overberg Honey Co is situated in the Stanford business park, just outside of the village. They have an open door policy and welcome all clients and visitors to experience the honey extraction facilities. Open any time between Monday & Saturday, you can follow the entire extraction process all the way through to bottling and provides great insight into honey production as well as the importance of bees.
The Honey shop is a firm favorite and not to be missed and offers nearly all honey products imaginable. From cosmetics, to sweets, to beekeeping equipment to mead.
The observations hive is open to visitors where they can ponder on which iof the incredible 16 different types of hone to take home
What we like
All things Bees and Honey! What's not to like?
THE JOLLY ROOSTER FYNBOS DISTILLERY
What we like
The name
Craft witblitz and Grappa Distillery infused with various flavours ranging from rooibos to apple
Mediterranean cuisine
KLEIN RIVER CHEESE
What we like
Picnics on the estate surrounded by incredible scenery
Award Winning artisanal cheeses
WINE ESTATES
The surrounding areas are made up of picture-perfect vineyards, farmlands and lagoons offering award winning wines, craft beer and so much more. Our top picks are:
SIR ROBERT STANFORD WINE ESTATE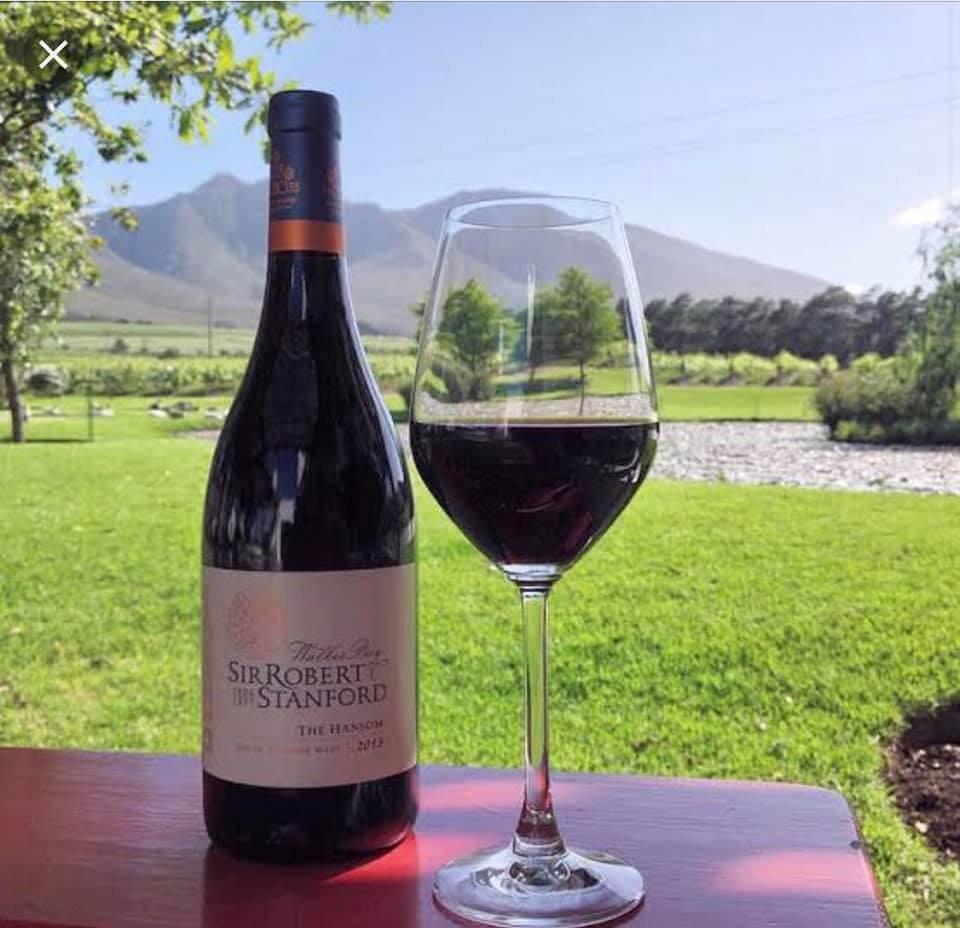 Image Copright Sir Robert Stanford Wine Estate
Situated just outside of Stanford, the estate is named after Robert Stanford who first owned the farm in the early 1800's. Today you can expect farm style hospitality, award winning wines and plenty of quaint touches that will make you want to come back for more.
What we Like
The Zesty lemon restaurant.
A ride through the vineyards on an old tractor
The Padstal
BIRKENHEAD BREWERY & WALKER BAY ESTATE
What we like
Craft beer & fine wine
One of the first craft breweries in South Africa
The award winning "Lazy leopard Lager"
STANFORD HILLS
What we like
Lazy lunches at The Tasting Room
Indigenous Flowers
Locally produced wines with tastings available at the Wine Shop
SPRINGFONTEIN WINE ESTATE
What we like
Unique wine concepts exploring as they call it "the wild side of wine" Be sure to try the Pirate inspired "Daredevils Drums"
Tapas and wines next to the fire at the Wine Bar(n)
With all this on offer, you will be excused for wanting to stay a little bit longer.