Knysna features prominently as a must visit destination along the Cape Garden Route for multiple standalone reasons and when combined, well we can see why it is a firm favourite for locals and internationals alike on their annual visit list year after year.
The Knysna Estuary, mostly referred to as the Lagoon is one of the major tourist attractions for leisure activities in the area. It's conservation significance is also right up there ranking 3rd in SA in terms of botanical importance.
It is therefore with much excitement that we announce the launch of a new, eco friendly way to experience this. Meet Knysna Water Bikes requires no fuel, emits no emissions and no noise so you don't scare off the bird life and can explore to your hears content without an environmental footprint!
The bikes are surprisingly easy to steer, quite stable and require less balance than your run of the mill land bike!
The Knysna Lagoon Water Bikes will explore the lagoon and estuaries of this world-famous tourist attraction. From These Island to Leisure Isle, the Garden route water bikes will be a great outing for families, adventure seekers and solo travellers.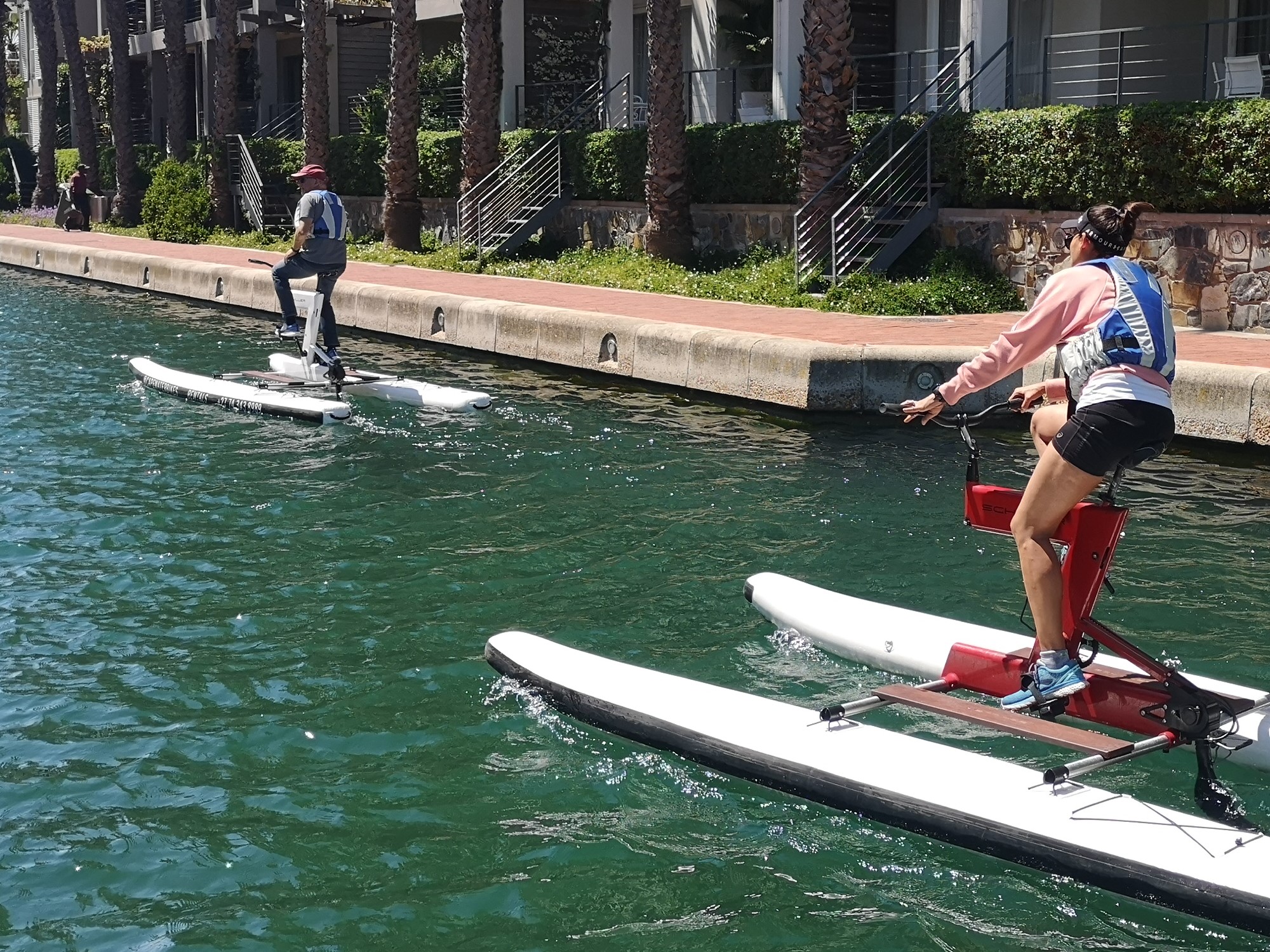 Some important things to know.
Weight Limit: 120 kg's
Minimum age: 9 but this depends more on the height
Are they easy to operate: Yes, water bikes are very easy to operate and requires no previous cycling experience
Are they stable: Yes, they are very stable and can be operated in most weather conditions. The lagoon and estuaries also provide excellent protections from the elements leaving adventurers to explore to their hearts content
We feel this is a great addition to an already exceptional list of experiences in the area.
Bookings will open soon and will be available online and in real time via the Book Now button below

For more experiences, visit Top Activities Garden Route